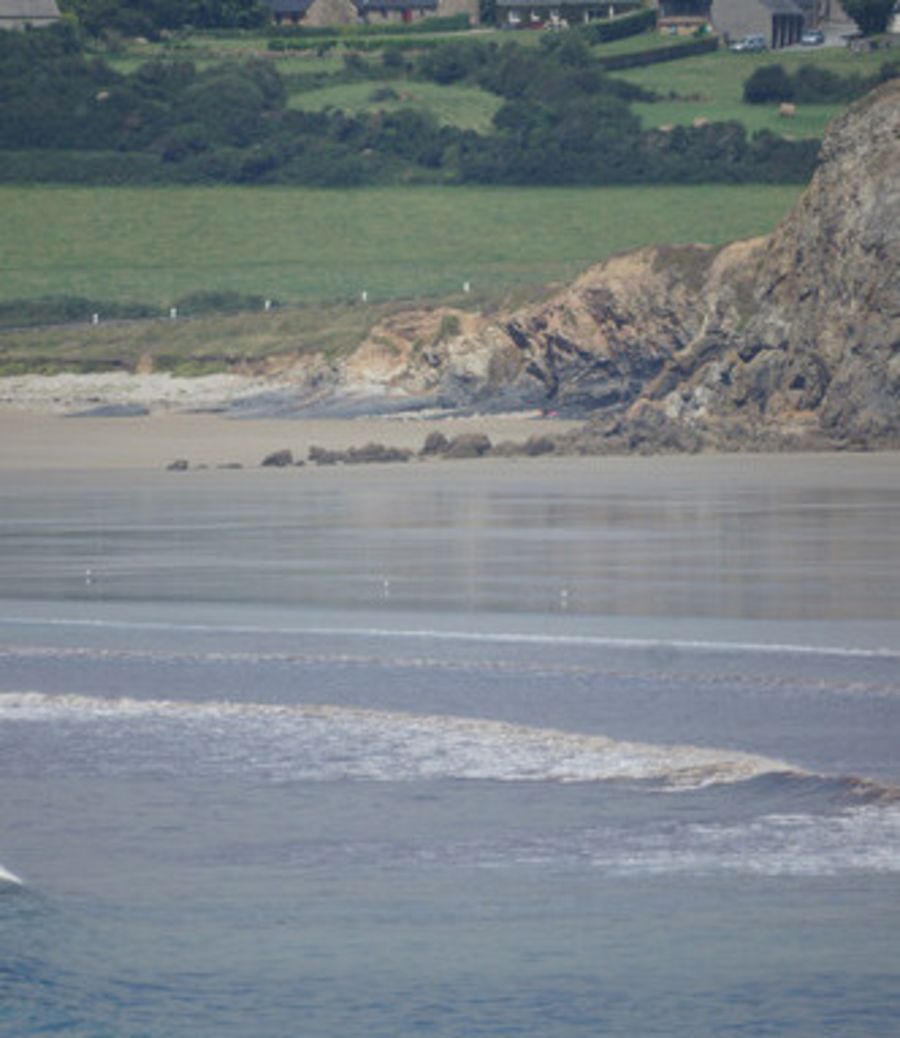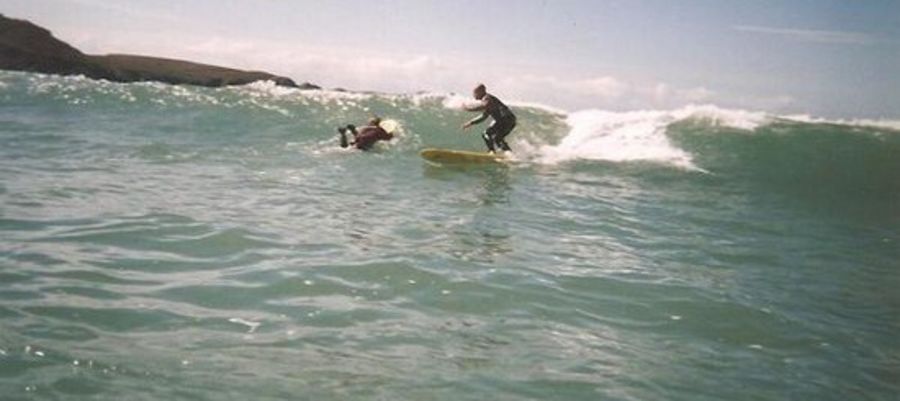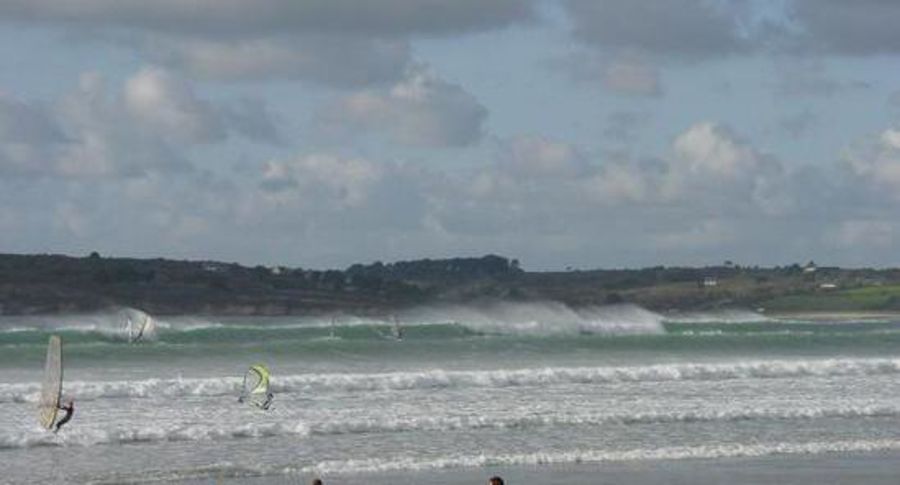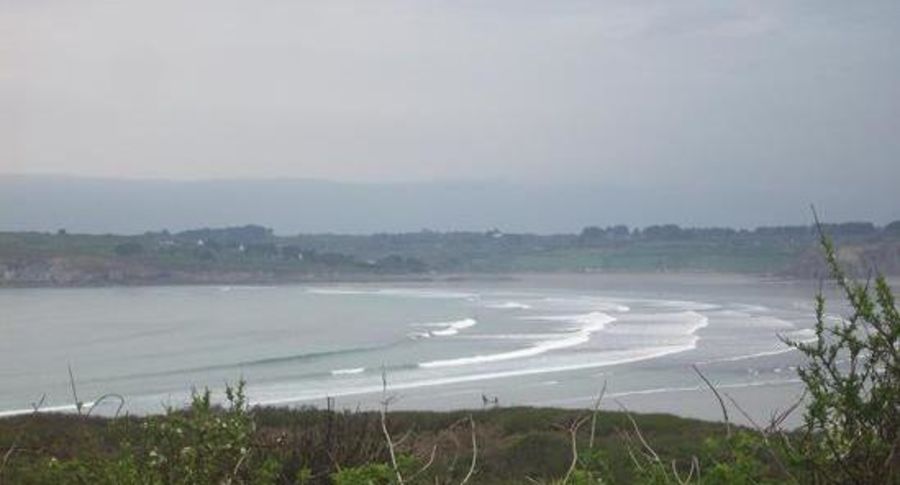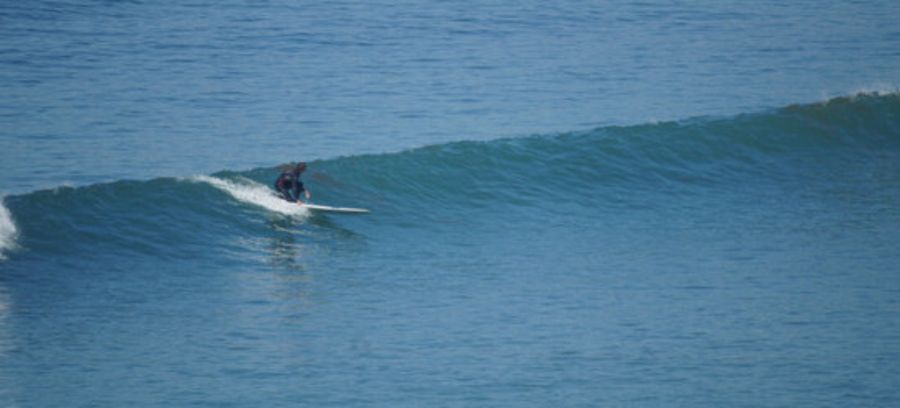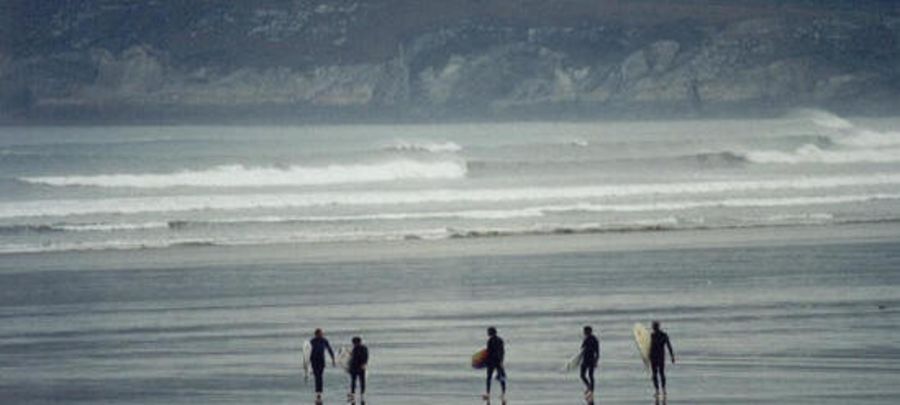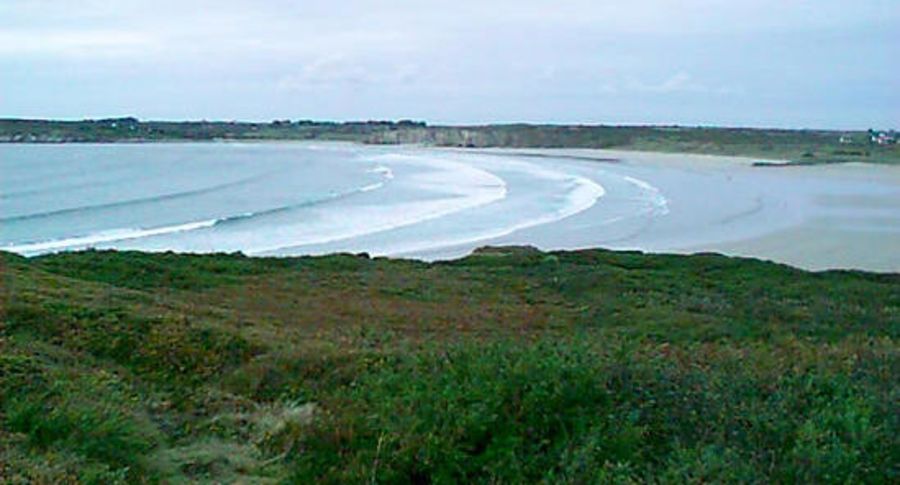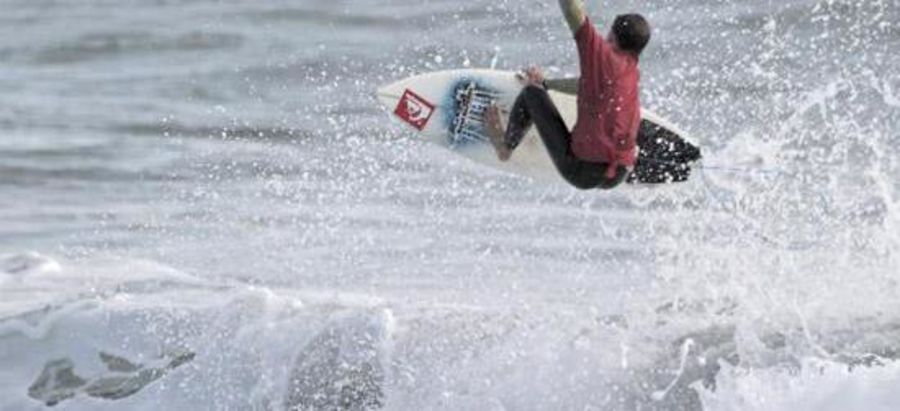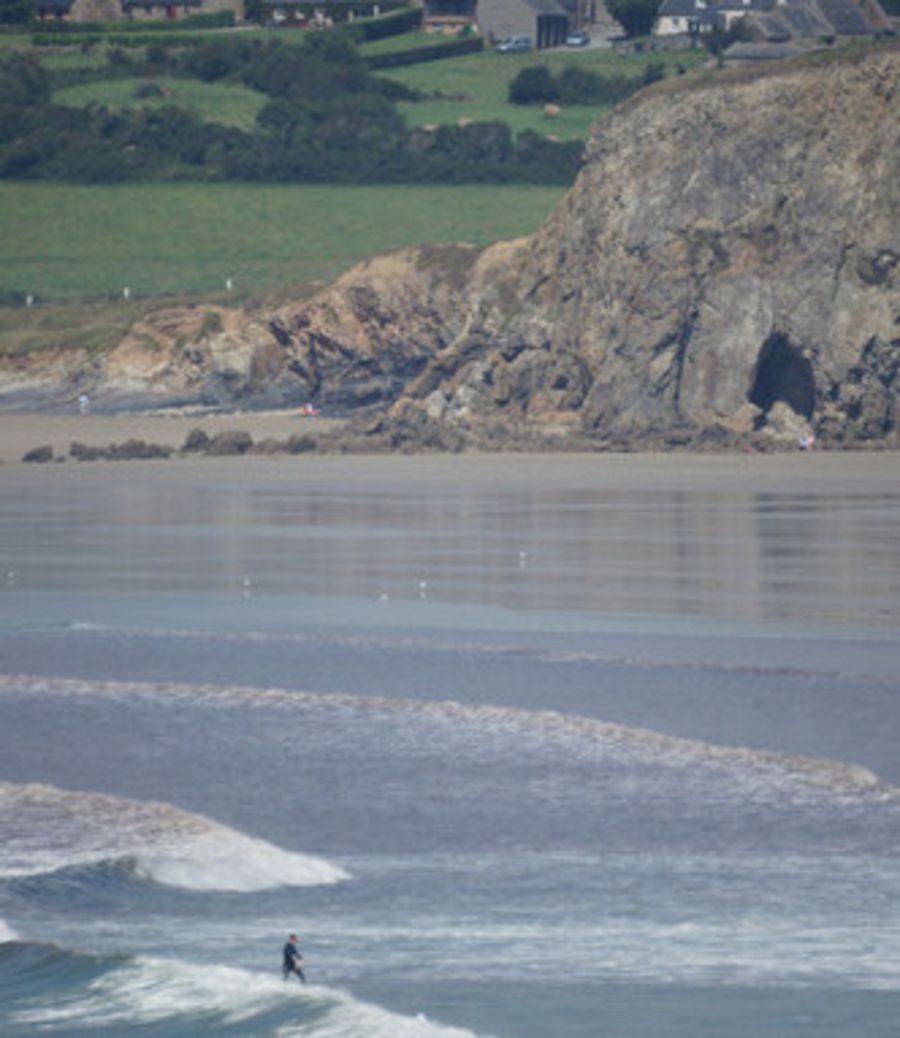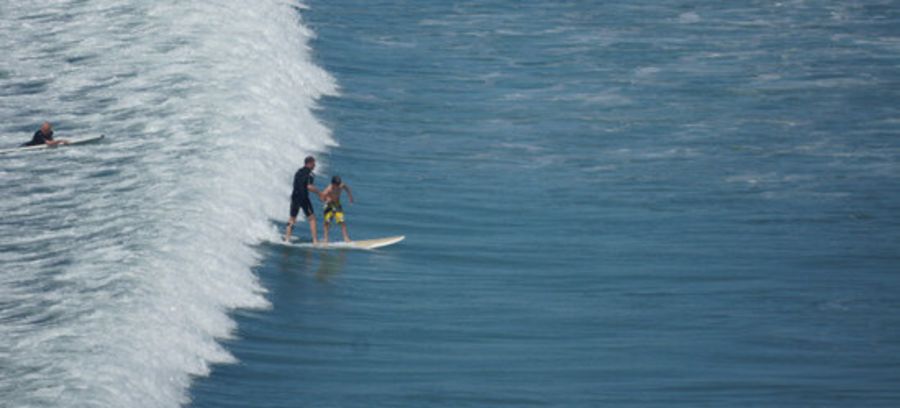 About
Goulien is not the best spot of Dinan cove but it is the first one you see from the road...
It will give you a tip on the general surf conditions in the Crozon peninsula and its area
of Camaret city.
For one meter waves at Goulien, think about 2 meter waves on the full West spots.
If you stop the car to surf the Dinan cove : have a look at the spots of Kersiguennou and
Kerloc'h, then decide which of the three you want to surf.

Atmosphere:
Really mellow ! Consider yourself pretty unlucky if you see crowds here.
Most surfers will rather go to the near place of La Palue instead of coming here, which is
not a bad thing especially on the biggest swells.
As in any beach break, the local danger is the "baïnes" and you should use the currents to get to the peak.
On biggest swells, however, there is NO CHANNEL and you will experience HEAVY DUCKDIVES !
Plus, there are NO LIFEGUARDS on duty.
The son of famous french astronaut J.-L. Chrétien drowned offshore this place while funboarding a monster swell.

Additional Info:
This very spot is the South of Dinan cove, which is one and a single beach, divided in its middle at high tide by a rocky point. There are waves all along the cove : South spot is Goulien; middle spot is Kersiguennou and North spot is Kerloc'h (my favorite). All three spot are described on this very web site. Because it is not in front of the main SW or W swells, it has to be some 2 meters high to begin to break and the bigger the swell, the nicest waves you'll get. There are BIG ROCKS on the extreme left of Goulien beach : you don't see'em at middle and high tide but you could end up standing on them asking yourself what's happening...
If you hear that everything closes out : just come here and have a look. Also : do not mistake the place called Dinan point with the city of Dinan... some 150 kilometers eastward.
Location
Loading...
Access
Halfway from Brest and Quimper cities, get into the Crozon peninsula, toward Crozon city (main road D791).Take direction camping site of Goulien or Goulien hamlet and beach. It is between the two hamlets of Gaoulac'h (North) and Kereon (South). Follow the road until the the seaside dunes and park the car : you're on it ! Access is also possible by boat from offshore : it's in the Dinan cove and you have to get between the West buoy of Le Chevreau and Tavelle point, then between Dinan point and Portzen point.
| | |
| --- | --- |
| Walk | Instant access (<5 min) |
| Public access | Yes |
| 4x4 required | Unknown |
| Boat required | Unknown |
Wave Characteristics
| | |
| --- | --- |
| Type | Beach break |
| Direction | Right and left |
| Bottom | Sandy |
| Power | Fun |
| Frequency | Regular (100 days/year) |
| Normal length | Short (<50m) |
| Good day length | Long (150 to 300m) |
Ideal Conditions
| | |
| --- | --- |
| Wind direction | North, South, SouthEast, East, NorthEast |
| Swell direction | NorthWest, West, SouthWest |
| Swell size | 6ft-8ft - 12ft |
| Tide | Mid and high tide |
| Tide movement | Rising tide |
Crowd
| | |
| --- | --- |
| Week | Empty |
| Weekend | Few surfers |
Dangers
Rips / undertow, Nudist colony (France only!)
Videos
None
Nearby spots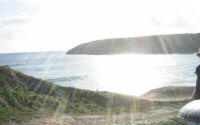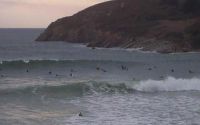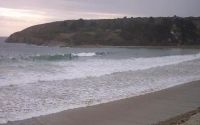 Kerloc'h
0.28 miles away
| | |
| --- | --- |
| Direction: | Right |
| Bottom: | Sandy |
| Frequency: | Regular (100 days/year) |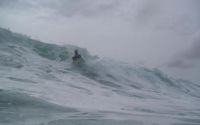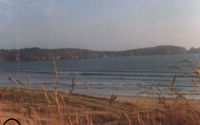 Kersiguennoù
0.68 miles away
| | |
| --- | --- |
| Direction: | Right and left |
| Bottom: | Sandy |
| Frequency: | Don't know |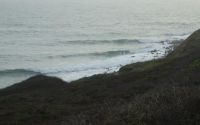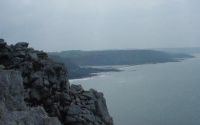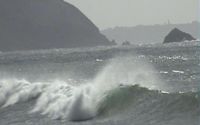 Pointe de Dinan
1.32 miles away
| | |
| --- | --- |
| Direction: | Right |
| Bottom: | Reef (coral, sharp rocks etc.) |
| Frequency: | Don't know |