About
Kiama is a nice place overall with a couple of nice surfbreaks, when it gets big there is a wave just across the lagoon at the other rockpool which breaks about 20/30metres out, i'd suggest getting out and walking across to the other rockpool unless you wanna be shark bait.

Atmosphere:
Usually empty, nice peaceful spot, sometimes a few photographers out and about taking pictures of the rock pool and may get you in there shot but I doubt it cause this wave is a right but still, nice locals who go out the majority of the time, doesn't work a lot but when it does it's fun as.

Additional Info:
Just park your car in the carpark which shouldn't be too far away. This is more suited for a bodyboarder but can be good for surfers when it likes to be. If its working right you shouldn't get to deep otherwise you may get smashed and washed up upon the rocks.
Location
Loading...
Access
In Kiama, just head down blowhole point road, turn left at the first exit down past the harbour to the rock pool, if it's working you should see a wave(kinda looks like a bomb). Just wait for the right time, jump in and then paddle out, if you don't time the jump right you're gonna get smashed more than likely.
| | |
| --- | --- |
| Walk | Short walk (5-15 min) |
| Public access | Yes |
| 4x4 required | Unknown |
| Boat required | Unknown |
Wave Characteristics
| | |
| --- | --- |
| Type | Reef (rocky) |
| Direction | Right |
| Bottom | Reef (coral, sharp rocks etc.) |
| Power | Hollow, Powerful, Fun, Slab |
| Frequency | Sometimes breaks (50 days/year) |
| Normal length | Short (<50m) |
| Good day length | Short (<50m) |
Ideal Conditions
| | |
| --- | --- |
| Wind direction | SouthWest |
| Swell direction | East |
| Swell size | 3ft-5ft - 8ft+ |
| Tide | All tides |
| Tide movement | Rising and falling tides |
Crowd
| | |
| --- | --- |
| Week | Empty |
| Weekend | Few surfers |
Dangers
Rips / undertow, Rocks, Sharks
Videos
None
Nearby spots
Kiama Surf Beach
0.56 miles away
| | |
| --- | --- |
| Direction: | Right and left |
| Bottom: | Sandy with rock |
| Frequency: | Very consistent (150+ days/year) |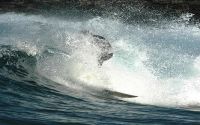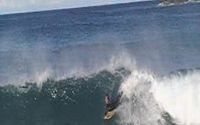 The Wedge
0.63 miles away
| | |
| --- | --- |
| Direction: | Right and left |
| Bottom: | Sandy with rock |
| Frequency: | Very consistent (150+ days/year) |
Greenys
0.65 miles away
| | |
| --- | --- |
| Direction: | Right |
| Bottom: | Boulders |
| Frequency: | Regular (100 days/year) |