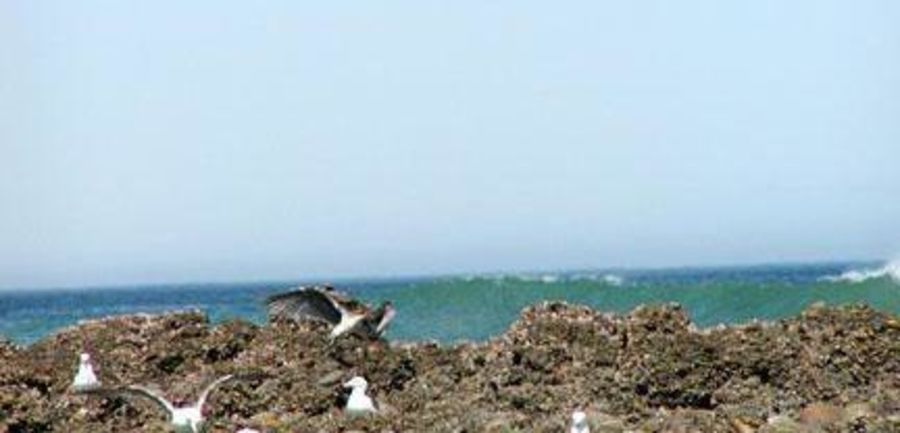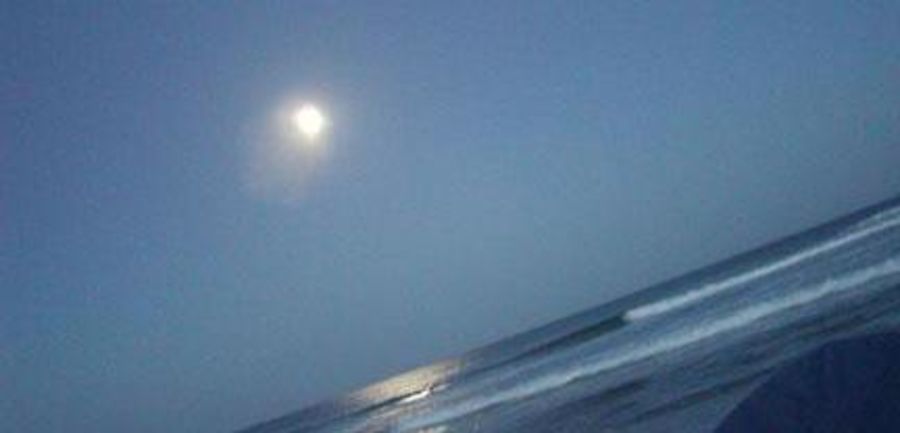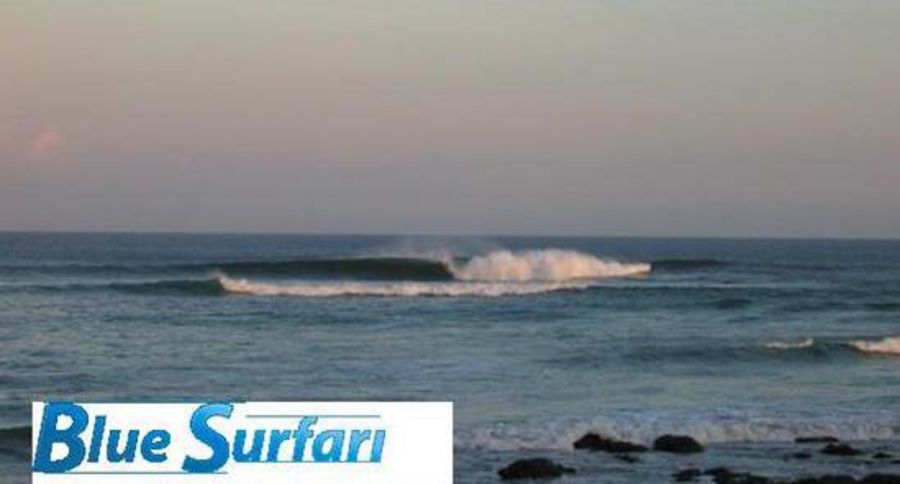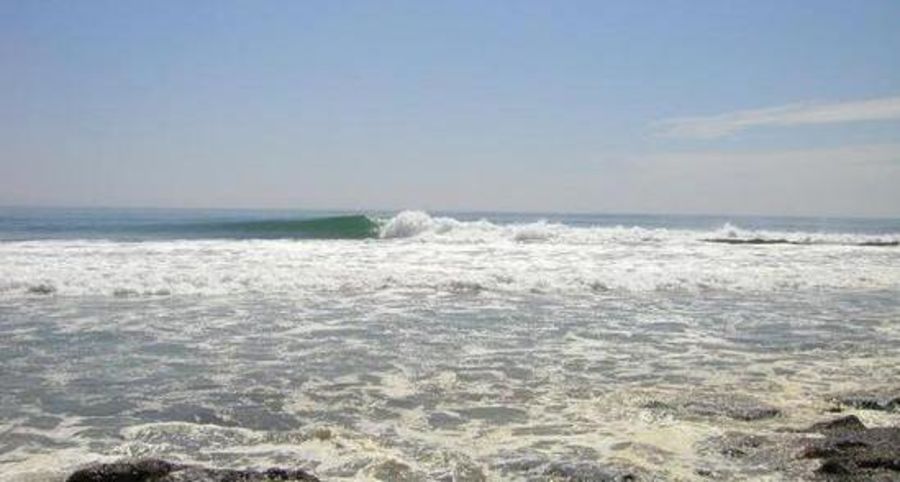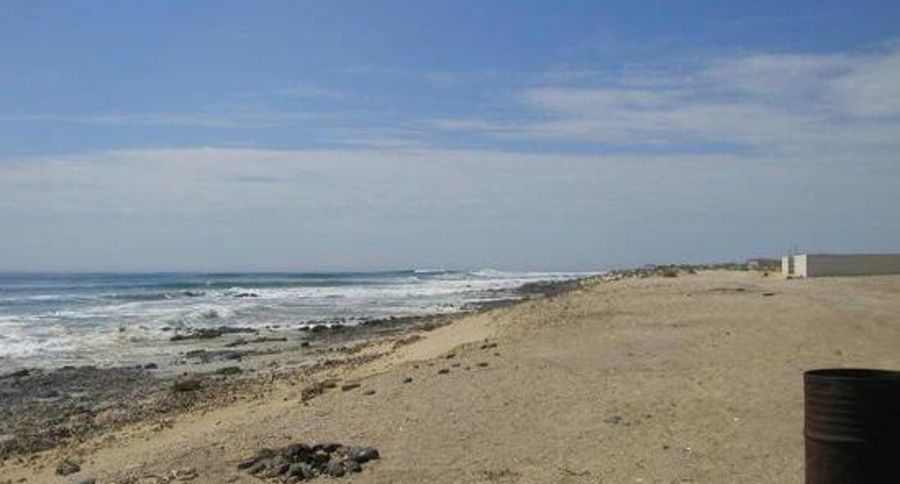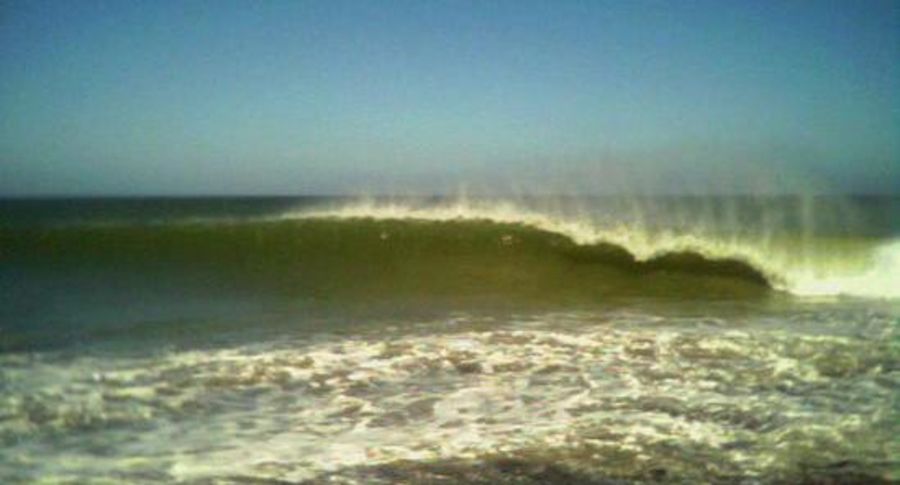 About
Good times!

Atmosphere:
Good waves and worth the journey.
+
Great! Very isolated, huge potential on good southern-hemis or hurricane swells. Friendly people, sparse crowds, we surfed w/ 7 people one day, good weather, good fishing.

Additional Info:
Abreojos means "Open Eyes" in Spanish. The breaks face east, so the wind turns offshore in the afternoon. Abreojos is a fully-funded fishing co-op. This means there's little crime and lot's of fish. Locals will trade/sell fresh fish. Real friendly -- so be cool and have fun!
+
Careful with the rocks here, it's not too sketchy, just don't get caught inside. It was 2m+ when I was there and looks like it holds plenty of size. Not a fast wave but has some juice.
+
The main wave is near these little beach cabana type things which are fairly visible. It is a bowly right take-off which peels for around 100 yds+ on a decent day. Waves at other sections of this giant point: near boat beach in town fast HOLLOW right breaks in pretty shallow water. I stood up in waist deep water here several times after pulling into the tube on an 8ft wave, so be aware. Also further down south of the main point a break near the lighthouse and 4 houses is what frequent travellers called Razors. a very fast VERY hollow right which breaks only on large swells, but generally doesn't reach more than 7-8ft because it wraps so far down the point. Supposedly the waves can peel all the way into the large sandy bay, but beware as the waves, even at low tide, break nearly right on top of the rock reef/shelf which is of very unforgiving volcanic nature
Location
Loading...
Access
Get a map and go! This spot, surprisingly is not mentioned, so I'm not giving directions. Its easy to get to so do your own homework. Windy and dusty! Be prepared to deal with sand in every crevase and a relentless side/off shore wind.

The Point and Razors are the most popular spots, but with a 4x4 and some adventure, you can find plenty of uncrowded waves.

The place faces the SE so the sun sets over the land which is kind of cool. Bring lots of water and sunscreen!

+

60 miles from baja 1 exit south of Guerrero Negro, around 100km. Road is being paved as you read this (2002), but will probably never be finished, so count on at least some streaches of washboard dirt road. Cruise into town and the point is pretty obvious south of the air strip.
| | |
| --- | --- |
| Walk | Instant access (<5 min) |
| Public access | No |
| 4x4 required | No |
| Boat required | Yes |
Wave Characteristics
| | |
| --- | --- |
| Type | Point break |
| Direction | Right |
| Bottom | Reef (coral, sharp rocks etc.) |
| Power | Hollow, Fast, Powerful, Fun |
| Frequency | Regular (100 days/year) |
| Normal length | Long (150 to 300m) |
| Good day length | Don't know |
Ideal Conditions
| | |
| --- | --- |
| Wind direction | North, NorthWest |
| Swell direction | SouthWest, South |
| Swell size | 3ft-5ft - 12ft |
| Tide | All tides |
| Tide movement | Don't know |
Crowd
| | |
| --- | --- |
| Week | Few surfers |
| Weekend | Crowded |
Dangers
Urchins, Rocks
Videos
None