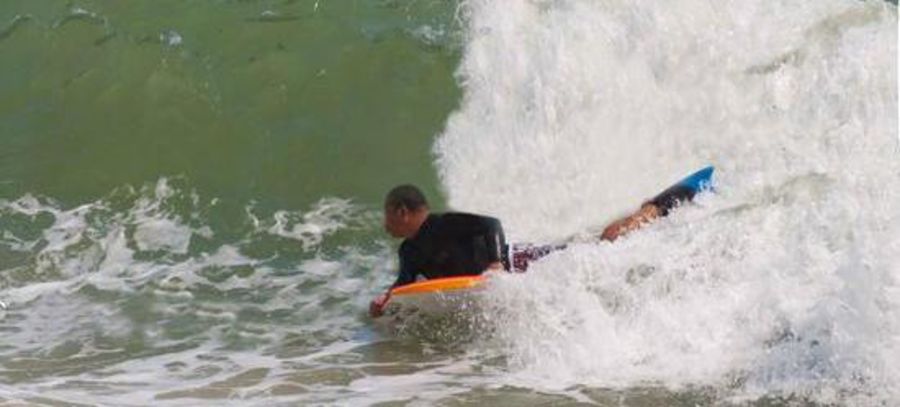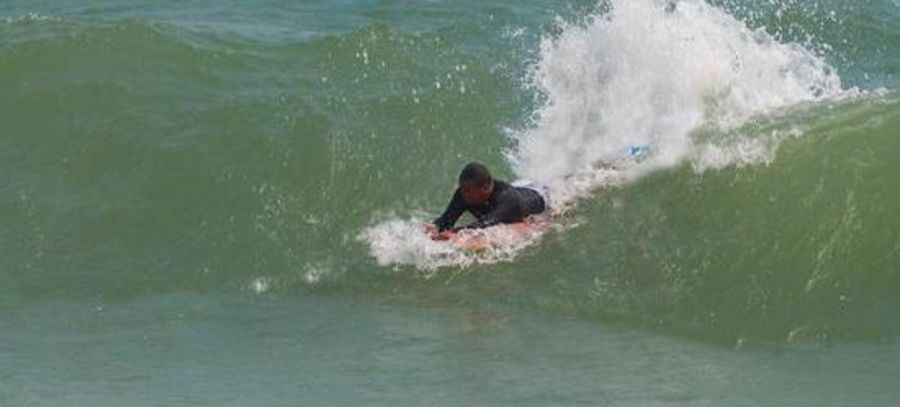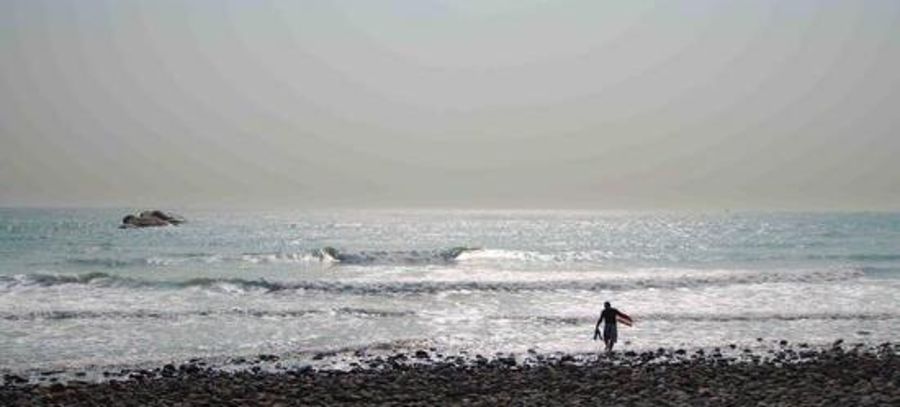 About
I believe this place worth a visit, if you don't have a board try body surfing, it's fun. The village and people are nice, though it requires a spirit of adaptability above the average.

Atmosphere:
A nice place to chill out and get some fun waves when a swell enter the Taiwan Strait. There aren't local surfers, but a small crowd will congregate in few minutes to see what's going on. Locals on the beach are friendly and often invite the rare foreigner to drink a beer or eat some food under the shacks along the shore. Be prepared to get photographed with them, you will be the attraction of the day.
Surely it's not an epic place for surfing, but the atmosphere is nice.
Be careful when you walk around the area, there are some wild dogs and many debris and trash that can be harmful (rusty nails, some drip-feed bottles, etc.), wear shoes.
Surf apart, Chongwu old town is very interesting and I suggest to spend few hours to explore the walled old village. The Hui'An area, where the village is located, is the center of a national minority. The local (old) women are dressed with colored traditional clothes, wearing bamboo hats and a flowery kerchiefs, while local young girls nowadays prefer jeans and shirts.
Fish rolls are the specialty of the local cuisine, served both in soup and pan fried. A must try.
In Chongwu town accommodation is cheap and decent.

Additional Info:
Beach break, empty and nice. Waves are sloppy, but once a swell hits, it can be fun. Definitely a place for longboarders, bodyboarders and kiteboarders, forget about shortboards. Water is fairly clean and the beach is huge. Different breaks along the shoreline, watch out the granite blocks near the mouth of the lough, southward.
The climate in this area it's subtropical, with a humid and a dry season. Autumn and Winter are dry and cool, and extremely windy, with some occasional cold days. You will need a full suit from January to March. A shorty it's good in the mid seasons, while from May to the end of October you won't need more than a swimsuit.

To get there from the nice town of Chongwu, ask a moto-taxi guy (don't worry, they will find you in a second once you step out of the bus) to take you to Qing Shan Wan. It's a short drive, no more than 10 minutes, and will cost you a mere 10 RMB.
Location
Loading...
Access
Qingshan Bay is located in Chongwu Town, in Hui'An Area, Quanzhou City County, Fujian Province, China.
It's three hours North of Xiamen City, and three hours South of Fuzhou City.
The coast faces Taiwan, in the middle of the Strait.
| | |
| --- | --- |
| Walk | Instant access (<5 min) |
| Public access | Yes |
| 4x4 required | Unknown |
| Boat required | Unknown |
Wave Characteristics
| | |
| --- | --- |
| Type | Beach break |
| Direction | Right and left |
| Bottom | Sandy with rock |
| Power | Fun, Powerless |
| Frequency | Sometimes breaks (50 days/year) |
| Normal length | Normal (50 to 150m) |
| Good day length | Don't know |
Ideal Conditions
| | |
| --- | --- |
| Wind direction | Don't know |
| Swell direction | Don't know |
| Swell size | 3ft-5ft - Don't know |
| Tide | Mid tide |
| Tide movement | Rising tide |
Crowd
Dangers
Rips / undertow, Rocks, Man-made danger (buoys etc..), Pollution
Videos
None