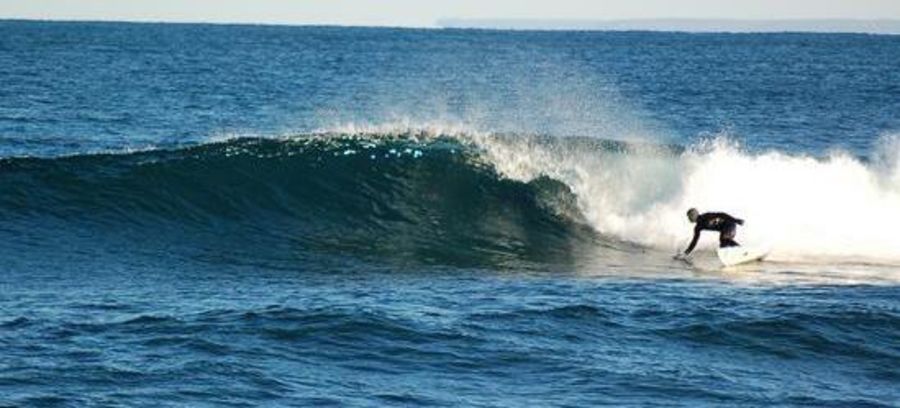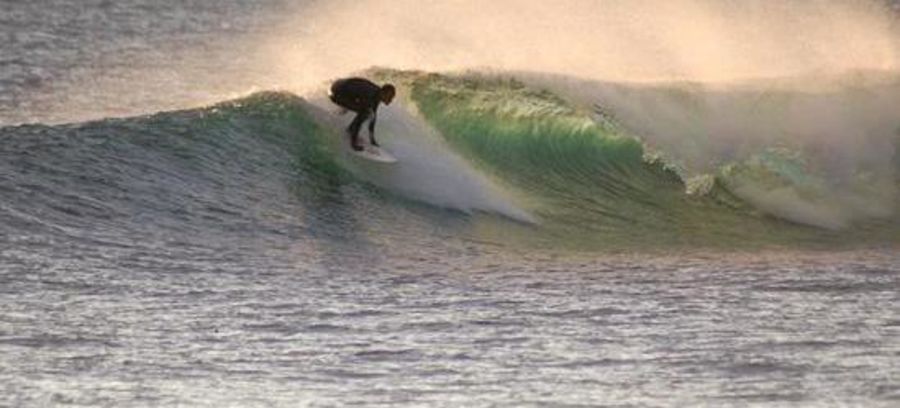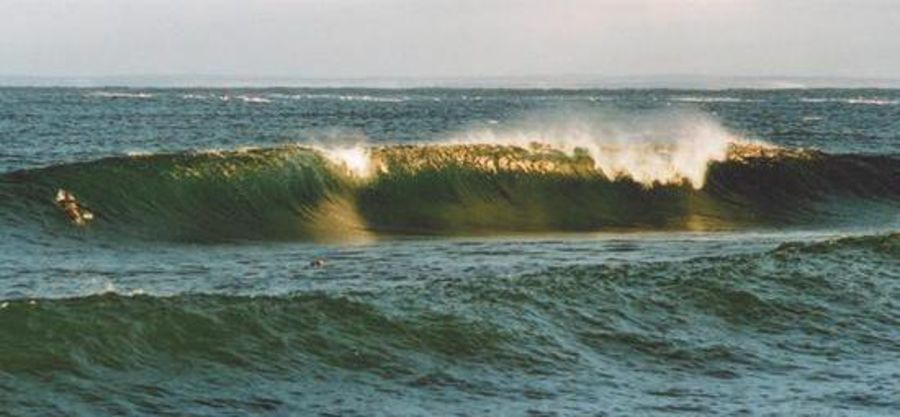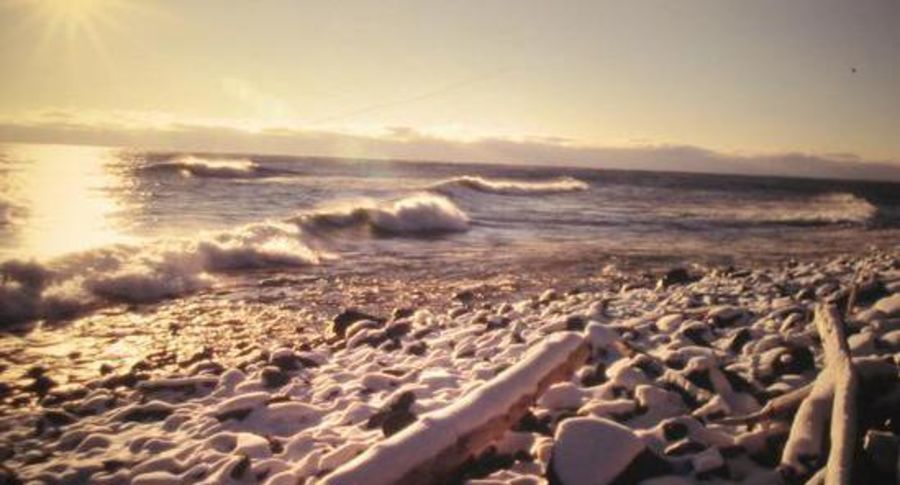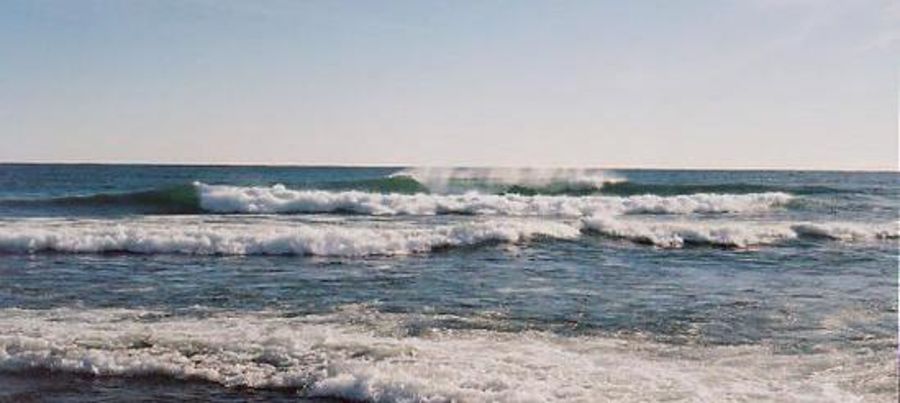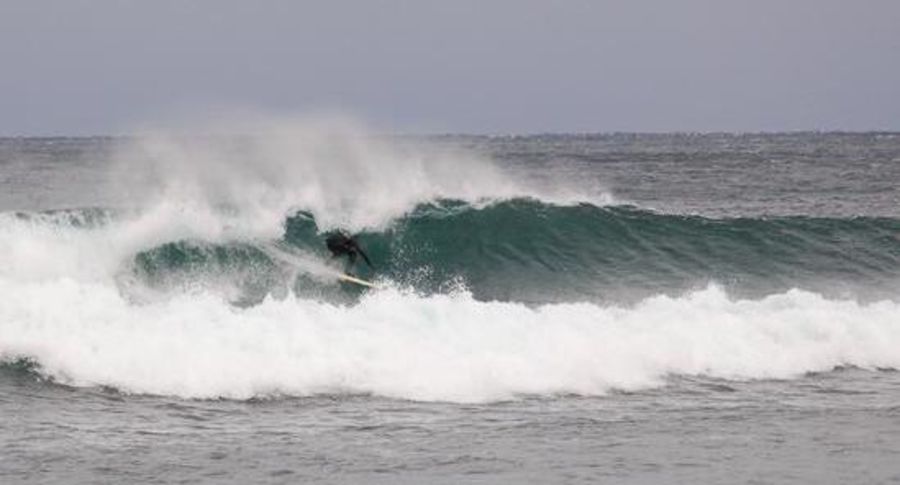 About
My year is based upon saving enough vacation so I can surf Stoney all winter. THE best surf spot on the Great Lakes, without a doubt.

Atmosphere:
Only the dedicated come to play here. It's brutally cold, and stunningly beautiful. Bob Tema; 18 year Hawaiian veteran-turned Great lakes hellman describes Stoney as , "very similar to Rocky Point.", and "I'd rather get beaten by a 6 foot day at Pipe than a 3 foot day at Stoney". Interesting.

Additional Info:
This is the heaviest wave on the Lakes. A deep, 300 mile-long trench, ends abruptly at Stoney Point. The full brunt of open sea swells release on the rock shelf. It is powerful, beautiful, and very humbling. She breaks best in the winter months, when wave-bring NE winds, turn to the north and crank up. This can cause 2-3 days of non-stop, overhead groundswell.
Low air and water temps tend to keep folks off the peak. Winter's best waves will be seen in 0-15F temperatures, where driving through a blizzard is not uncommon.
The wave piches top-to-bottom, and you can very easily be driven into the boulder strewn bottom; Helmets are a plus.
Stoney will break 15-30 times per year; Of which 15-20 are in the dead of winter.
Keep in mind, it gets blown out very quickly. It's also a place where the offshores can blow so hard you can't paddle into the wave.
Location
Loading...
Access
Take Minnesota's North Shore drive(Hwy61), about 25 miles north of Duluth. Hang a right at the logging camp, onto Stoney Point road. Park on the side of the road.
| | |
| --- | --- |
| Walk | Good walk (15-30 min) |
| Public access | Yes |
| 4x4 required | Unknown |
| Boat required | Unknown |
Wave Characteristics
| | |
| --- | --- |
| Type | Reef (rocky) |
| Direction | Right and left |
| Bottom | Boulders |
| Power | Hollow, Fast, Powerful |
| Frequency | Regular (100 days/year) |
| Normal length | Normal (50 to 150m) |
| Good day length | Normal (50 to 150m) |
Ideal Conditions
| | |
| --- | --- |
| Wind direction | North, NorthWest, West |
| Swell direction | North, East, NorthEast |
| Swell size | Less than 3ft - 10ft+ |
| Tide | All tides |
| Tide movement | Don't know |
Crowd
Dangers
Rocks
Videos
None
Nearby spots
Brighton Beach
14.94 miles away
| | |
| --- | --- |
| Direction: | Right and left |
| Bottom: | Boulders |
| Frequency: | Sometimes breaks (50 days/year) |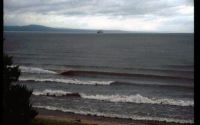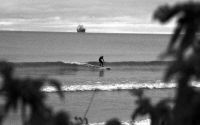 Park Point
22.34 miles away
| | |
| --- | --- |
| Direction: | Right and left |
| Bottom: | Sandy |
| Frequency: | Regular (100 days/year) |